Student Permit
Read the information below, then follow the steps at the bottom of the page to purchase your permit.
Permit Purchasing Tips
Purchasing Schedule
Permit purchasing opens at 9 a.m. each day.
Fall 2019/Spring 2020
Graduate student- Aug. 5, 2019
Senior- Aug. 6, 2019
Junior- Aug. 7, 2019
Sophomore- Aug. 8, 2019
Freshman- Aug. 9, 2019
Important
* If you are a Residential Life student, please log in to myHousing to register for your parking.
* Students not enrolled in classes will not be able to complete the permit purchasing process, you have to be registered in courses to purchase a student permit.
* Students that currently have a permit will not be able to purchase an additional permit during this time period, this is for students without a permit.
* Do not create a visitor account, contact us at 573-882-4568 if you need help.
When to Purchase
Purchasing opens on 9 a.m. Central Daylight Time on your assigned priority date. (time converter)
Structures/Lots
Review the structures/lots on our Map page to determine which options would be most convenient, within the options available to you.
Rates
Structure: $168
Structure Top Floor: $144
Surface Lot: $144
Motorcycle: $100
Overnight Parking
Overnight parking permits are based on space availability and are issued on a first-come, first-served basis.
To request overnight parking for fall 2019, request the Reactor (RP10) surface lot; copy/paste the email template below with required information.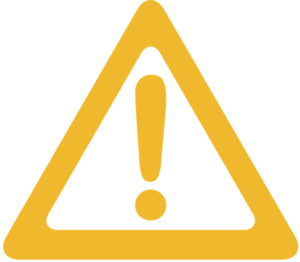 Important Information
1. Your permit selection will not go through until the desired location is selected and becomes highlighted in black.
2. If you are a parent/guardian purchasing a permit for a student, we are legally mandated under FERPA to not discuss their records with you (including billing) without the student's written consent, regardless if the student is a minor.
3. All permit cancellation requests must be from the student's email (e.g. smithj@missouri.edu), cancellation will not be approved from any other email than the school email listed under their account. This is university policy.
4. All students who are issued a permit will receive emails to their student email during football and basketball home games, all of that information can also be found on the Student Game Day  Parking page.
5. Any unpaid citations will place a hold on your account, this will prevent you from registering for courses for the next semester. To remove the hold on your account, either appeal or resolve listed citations.
Priority Dates
Summer 2019
May 6, 2019
Fall 2019/Spring 2020
Graduate student- Aug. 5, 2019
Senior- Aug. 6, 2019
Junior- Aug. 7, 2019
Sophomore- Aug. 8, 2019
Freshman- Aug. 9, 2019

Purchase Your Parking Permit
Find your priority date in the "Priority Dates" table.
Add your priority date to your calendar. You may purchase permission from 9 a.m. CDT on your priority date and any time after.
Bookmark this map of campus lots and structures. If you receive more than one parking option, you can quickly check which one is best for you.
On your priority date, go to your parking account to purchase your permission.