We're trying to simplify the permit-purchasing process. For the 21-22 academic year, we're making the following changes:
Fill out this

online form

to expedite processing and ensure license plate information is entered correctly. 
We're also charging student accounts by the semester so the full year's permit is not deducted in August.

Rates per semester are $77 for parking lots and $60 for motorcycles.

If you're studying abroad next semester or graduating in December, no need to cancel your permit.

The one-semester permit will expire at the end of the semester.

If you'll need a permit through May, no worries, all you have to do is check a box indicating you'll be parking on campus next semester, too.

We'll charge you for the spring semester in December.
Important
Until you receive your official parking permit email in your University email account, please park in the lot you applied for. As that assignment might change due to the high volume of vehicles being brought to campus this year, please read your parking permit email when it arrives to ensure you are parking in the correct lot. Until all permits have been issued, we will not be monitoring lots and structures associated with Residential Life. Please review your Residential Life parking permit assignment, under "Where will I park."
We understand there is confusion about parking and we are doing our best to reply to all the emails and phone messages. To help us help you, please only leave one phone message/email and wait for us to respond in the order the messages were received. Thank you for your patience.
If you are a Residential Life student, check the Residential Life parking permit page for more information regarding fall 2021.
Students not enrolled in classes will not be able to complete the permit purchasing process, you have to be registered in courses to purchase a student permit.
Students that currently have a permit will not be able to purchase an additional permit during this time period, this is for students without a permit.
Do not create a visitor account, contact us at 573-882-4568 if you need help.
Failure to follow the University of Missouri parking and transportation rules and regulations could lead to further disciplinary action. Students who are found responsible for violations of the Standard of Conduct could face sanctions such as disciplinary probation or lose privileges on campus which could include all parking privileges.
Overnight Parking
Overnight parking permits for RP10 surface lot are based on space availability and are issued on a first-come, first-served basis. Priority is given to those students living in their fraternity or sorority houses.
To request overnight parking for fall 2021, request for RP10 surface lot; copy/paste the email template below with required information. For students who live in off-campus properties that are not fraternities, sororities or MU Residential Life, please use the email template to request overnight parking.
Email Address
muparking@missouri.edu
Subject Line
Student Overnight Parking Request
Body
Hello,
My name is [insert full name here], I'm requesting overnight parking on my student account. My student ID is [insert here]. I give you permission to charge my overnight permit to my student account.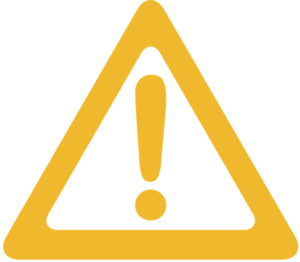 Important Information
Your permit selection will not go through until the desired location is selected and becomes highlighted in black.
If you are a parent/guardian purchasing a permit for a student, we are legally mandated under FERPA to not discuss their records with you (including billing) without the student's written consent, regardless if the student is a minor.
All permit cancellation requests must be from the student's email (e.g. smithj@missouri.edu), cancellation will not be approved from any other email than the school email listed under their account. This is university policy.
All students who are issued a permit will receive emails to their student email during football and basketball home games, all of that information can also be found on the Student Game Day Parking page.
Any unpaid citations will place a hold on your account, this will prevent you from registering for courses for the next semester. To remove the hold on your account, either appeal or resolve listed citations.