MU Parking & Transportation is an auxiliary university department completely employee/student-funded. We work hard to support the academic mission of the university through safe and efficient parking and transportation services.
Our regulations and policies are reviewed by a Parking and Transportation committee that meets monthly to discuss transportation topics and issues. We are proud of this committee, as it allows us to make sure all voices are heard from the Mizzou community, ensuring shared perspective and informed decision making.
Office: 121 General Services Building (900 E. Stadium Blvd, Columbia, MO 65212)
Hours: 7:30 a.m. to 4 p.m. Monday-Friday
Phone: 573-882-4568
Email: muparking@missouri.edu
Fax: 573-884-5713
---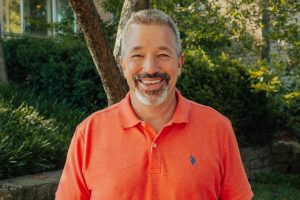 Parking & Transportation Director,
Heath Immel
Heath Immel has worn many hats in his 15 years at Mizzou. He moved with his family from Tucson, Ariz., to work at Mizzou as the business manager of fiscal operations for the University Bookstores. After a series of other positons, he is currently serving in a dual role as the director of the Missouri Student Unions, including Campus Reservations, and the director of Parking and Transportation Services.
Immel spent 14 years at Industrial Motor and Control in Tucson, where he worked as an accountant and in a leadership role. Heath received bachelor's degrees in accounting and management information systems. He has completed a master's in Higher Education Administration while at Mizzou.
Contact Heath:
Email: immelh@missouri.edu
Phone: (573) 882-4023
Address: G210A MU Student Center, Columbia, MO 65211
---
I understand and accept the University of Missouri-Columbia assumes no responsibility for articles left in vehicles, or for loss by theft of any vehicle, or any part thereof, or for damage which may be caused to any vehicle or part thereof, by any causes, including but not limited to weather, natural disasters, fire, willful or negligent acts by trespassers or by other patrons of MU.
Faculty/Staff
Students

Graduate/Professional / Returning Residential Life
Incoming Residential Life
Seniors – Commuters
Juniors – Commuters
Sophomores – Commuters
Freshmen – Commuters
*Undergraduate students not living on campus and requesting overnight parking privileges will be assigned to Lot RP10 (Reactor Lot).

Others